Benefits Of Studying Human Resource Management: 9 Reasons to Pursue it as a Career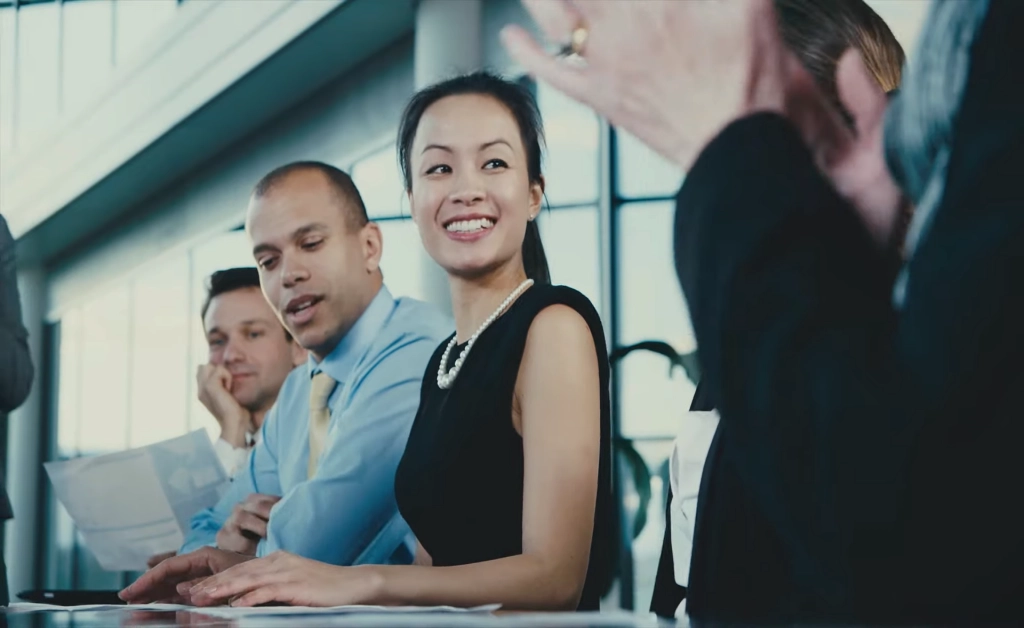 A question always comes to mind: What are the benefits of Studying Human Resource management? Studying Human Resources can be super beneficial! It's all about learning how to handle staff at work, like hiring, training, and keeping employees happy. Here, I will not leave any stone unturned and let you know about:
What Are Benefits of Studying Human Resource Management
Why Human Resource Management is Important
Top 21 Benefits of Studying Human Resource Management
HR Job Titles and Potential Industries
Some Quality stats about HRM.
And Many more!
So, Without any further words! Let's Dive into the emerging world of Human Resource Management.
Key Takeaway
HR is responsible for the acquisition and retention of the best talent.
On Average, 15,500 openings for human resources managers are projected each year.
Nissan applies a continuous improvement framework called Kaizen.
50% of employees feel culture most strongly in their organization's approach to performance
84% of Engaged employees who perceive their culture as positive are 3.8x more likely to be highly engaged.
Table of Contents
Benefits of Studying Human Resource Management: Why Human Resource Management is Important
There are many benefits to studying Human Resource Management, but before we get deep into it, let's start by creating a list of roles known as HRM's base.
Human resource management plays a pivotal role in:
Talent Acquisition and Retention
HR professionals are responsible for sourcing, recruiting, and retaining top talent. They are responsible for strategies to ensure the right people are in the correct positions, and their main goal is driving organizational success.
According to a survey by Gallup.com, as they state;
As leaders seek to retain and attract talent, understanding employee perceptions of the job climate and why they choose to leave or join an organization is critical. Employers can evaluate how these details relate to their culture to create strategies for curtailing turnover, attracting top talent, and keeping their star employees from wooing.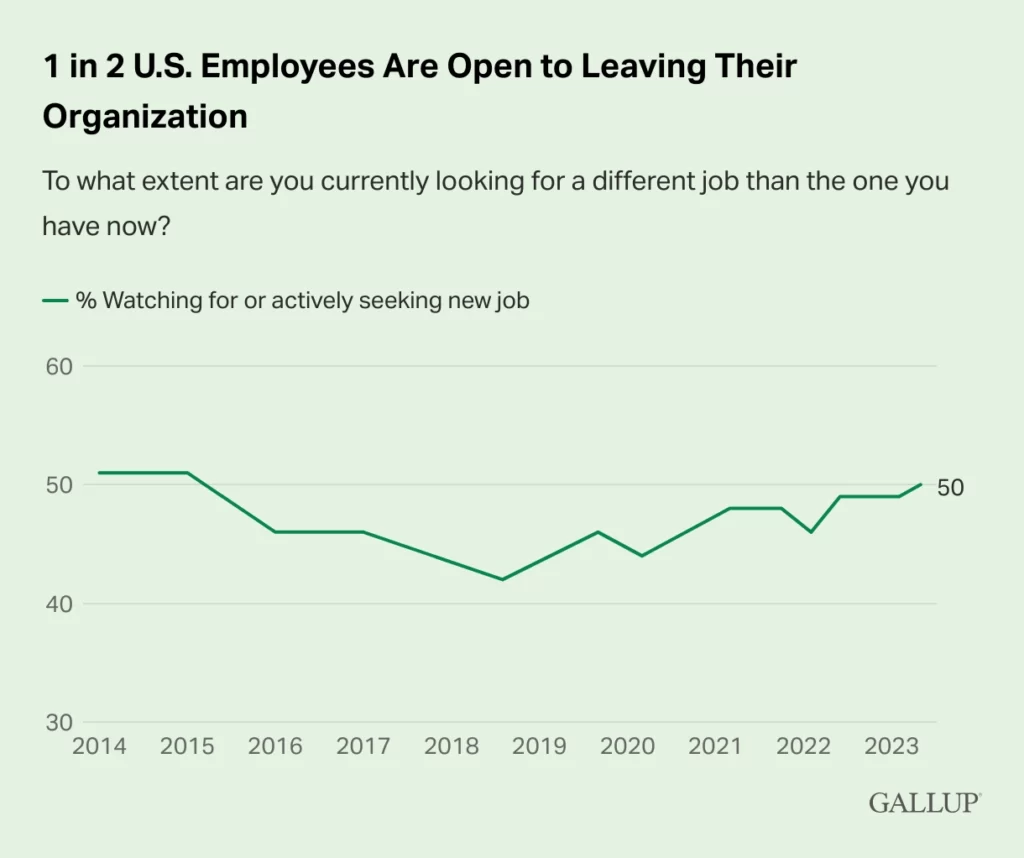 (Employee Retention & Attraction Survey – Gallup.com)
Employee Development
HRM involves planning and executing training and development plans that enhance employee skills, productivity, and job satisfaction.
Personally, Below mentioned methods are the key features that a Professional HR have.
The best training methods are mentoring, stretch assignments, and coaching. Mentoring and coaching help directly transfer knowledge and experience following the classic teacher-student format, while stretch assignments are used for developing future leaders.
(Best Employee Development Methods That Will Let Your Team Grow – financesonline.com)
Mastering the Art of Conflict Resolution:
HR experts mediate workplace conflicts, creating a pleasant and dynamic work environment.
Jharna Jagtiani, Assistant Professor explained Conflicts in her article:
Conflict is a complex and multifaceted phenomenon that arises from differing perspectives, interests, and values. By gaining a deeper understanding of conflict, we can approach it more constructively.
(Mastering the Art of Conflict Management: A Guide to Effective Resolution Skills by Jharna Jagtiani)
Strategic Decision-Making
HR professionals provide valuable insights to support strategic decision-making, aligning human capital with the business cycle.
Strategic Management aims to align the focus of HRM with business to achieve objectives through the strategic deployment of a highly committed and capable workforce, using a range of cultural, structural, and personnel techniques.
(Strategic Human Resource Management 101: Your Essential Guide -AIHR.com)
9 Benefits of Studying Human Resources Management
Now that we understand the importance of HRM let's delve into why studying it can be a game-changer for your career.
1. Thriving Career Opportunities:
HRM is a field in high demand. Organizations of all sizes and industries rely on HR professionals to manage their workforce effectively. Studying HRM opens doors to various career opportunities and job security.
"Employment of human resources managers is projected to grow 5 per cent from 2022 to 2032, faster than the average for all occupations.
About 15,500 openings for human resources managers are projected each year, on average, over the decade. Many of those openings are expected to result from the need to replace workers who transfer to different occupations or exit the labour force, such as to retire."
(Bureau of Labor Statistics, U.S. Department of Labor, Occupational Outlook Handbook, Human Resources Managers)
The job market for HR professionals is thriving. Organizations across industries are actively seeking HR experts to manage their workforce efficiently. This high demand translates to rich job opportunities and competitive salaries.
2. Financial Rewards
HR professionals are among the highest earners in the job market. You will earn potential increases as you gain experience and expertise, making it a financially rewarding career choice.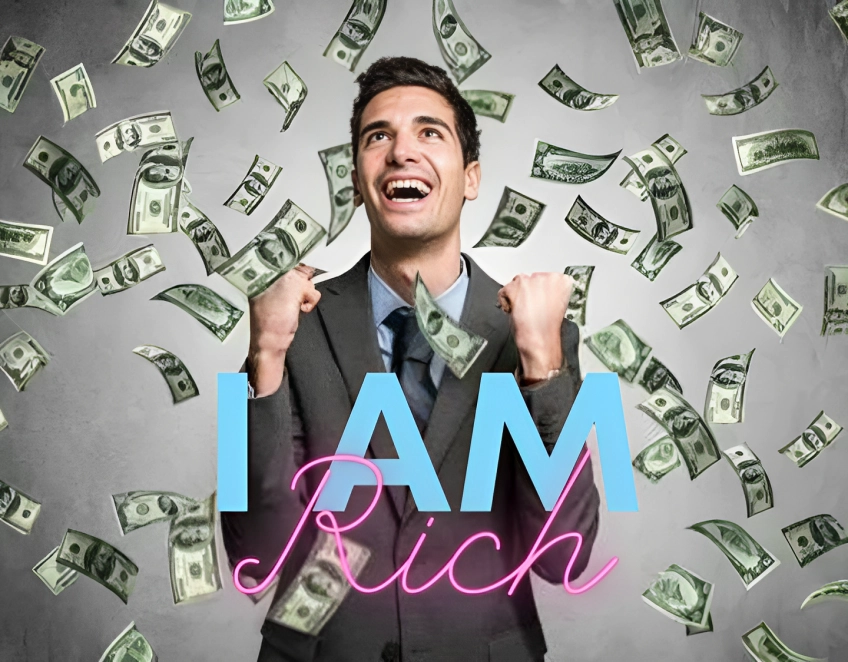 According to United States Bureau of Labor Statistics data, HR specialists' typical annual income is approximately $64,890. In contrast, HR managers enjoy a higher average annual salary of $120,210.
3. Job Security
The enduring need for HR expertise ensures job security, providing peace of mind in today's ever-changing job market.
A Renown website for Employment Indeed has also mentioned:
Increased job security can help employees be more productive in their roles. Less secure jobs can cause employees to feel more distracted or anxious so this security might enable greater focus and determination. Feeling secure can also motivate them to want to grow in their roles or careers with a company.
(The Importance of Job Security in the Workplace – indeed.com)
4. Strategic Impact
HRM has evolved into a strategic function within organizations. By studying HRM, you'll acquire the skills to align human capital strategies with business objectives, allowing you to play a crucial role in an organization's success.
Here is a well-defined example of a world-leading Car Manufacturer, Nissan.
Nissan applies a continuous improvement framework called Kaizen. This philosophy challenges assumptions about operating in a certain way and embraces brainstorming and analysis to make changes and move ahead. Employees are encouraged to continually improve methods for getting work done.
(Strategic Human Resource Management 101 – AIHR.com)
5. Versatility
HRM equips you with a handy skill set that includes communication, problem-solving, data analysis, and legal knowledge. These skills are transferable across various industries, making you an appreciated asset in any field.
You can enhance your versatility by reading this short article by famous SHRM Author Stella Cochran McDonald. She has discussed 11 ways to boost your versatility.
6. Personal Development
Beyond technical knowledge, Studying HRM enhances personal growth by boosting empathy, leadership, and communication skills. It also equips individuals with conflict resolution abilities and adaptability for life's challenges.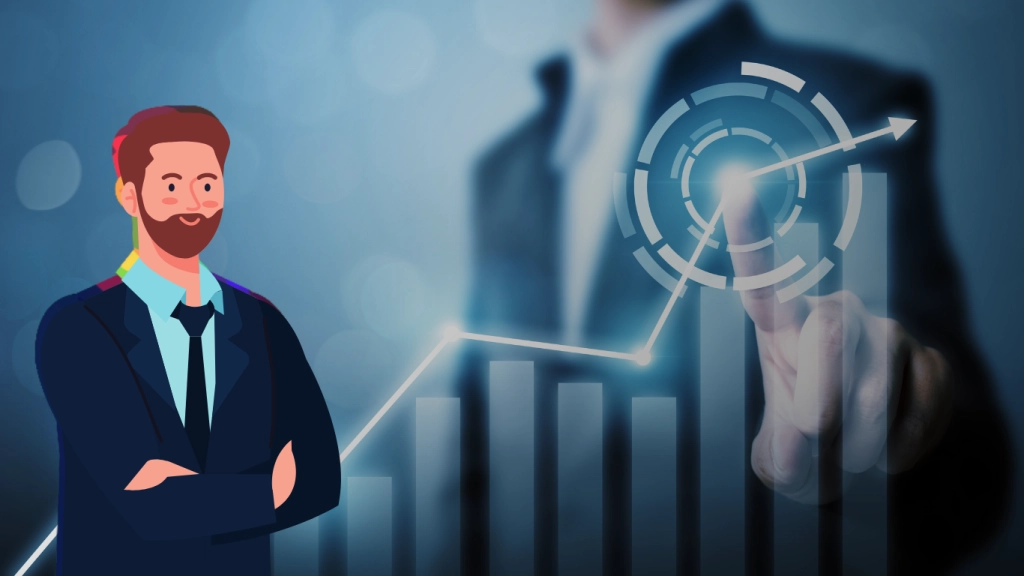 Ethical decision-making, diversity appreciation, and effective time management are valuable skills gained, improving both professional and personal aspects of life.
An individual development plan—commonly known as an IDP—can be a helpful tool for keeping your professional growth on track.
Mark Herschberg, author of "The Career Toolkit: Essential Skills for Success That No One Taught You" says that:
"Even if you're in the right job at the right company,
you're probably hoping to grow,"
7. Assorted Career Paths:
HRM offers many career specializations, allowing you to pursue the niche that aligns with your interests and strengths. Whether you're drawn to recruitment, employee relations, talent development, or compensation and benefits, HR has a place for you.
Some Common HR JobTitles and their Potential Industries:
| | | | |
| --- | --- | --- | --- |
| Job Title | Potential Employers | Industries | Job Description |
| HR Assistant | Amazon, Google, IBM, L'Oreal, Ralph Lauren, Verizon | All industries | Provides administrative support to HR professionals, such as managing employee records, processing payroll, and coordinating training programs. |
| HR Generalist | Amazon, Google, IBM, L'Oreal, Ralph Lauren, Verizon | All industries | Handles various HR tasks, including recruiting, onboarding, training, performance management, and employee relations. |
| Global Benefits Manager | Ingersoll Rand, Johnson & Johnson, Honeywell, Google | All industries | Develops and manages employee benefits programs, such as health insurance, retirement plans, and paid time off. |
| Training Coordinator | Dow Jones & Co. | Online Media | Develops and delivers employee training programs on various topics, such as new hire orientation, compliance, and professional development. |
| Senior Recruiting Specialist | Johnson & Johnson | Healthcare | Recruits and hires qualified candidates for open positions. |
| Analyst, Talent Assessment | Goldman Sachs | Investment Banking | Develops and administers assessments to evaluate candidates' skills and abilities. |
| HR Services Administrator | Honeywell | Internet & Software | Provides administrative support to HR professionals, such as managing employee records, processing payroll, and coordinating training programs. |
| Leadership Development Consultant | IBM | Electronic & Computer Hardware | Provides training and coaching to employees to help them develop their leadership skills. |
| Employer Branding and University Relations | L'Oréal | Cosmetics | Develops and implements strategies to attract and retain top talent. |
| Operations Manager | Ralph Lauren | Fashion | Manages the day-to-day operations of the HR department. |
| Technical Recruiter | Robert Half | Recruiting & Staffing Firm | Recruits and hires qualified candidates for technical positions. |
| Human Resources Business Partner | The Port Authority of NY & NJ | Transportation & Logistics | Provides HR support to a specific business unit or department. |
| Global Diversity Inclusion Consultant | Verizon | Telecommunications | Develops and implements strategies to promote diversity and inclusion in the workplace. |
8. Positive Workplace Culture
HR professionals significantly impact shaping workplace culture. Through your studies in HRM, you'll learn to create inclusive, supportive, and engaging work environments that enhance employee morale and productivity, contributing to overall workplace satisfaction.
According to Quantum Research Report published in 2022, some valuable statistics of positive workplace culture:
Key Culture Insights
Statistics
Culture's Importance
66% of executives believe culture is more important than an organization's business strategy or operational model.
Impact of Remote Work
65% of employees report that their company culture has changed since the start of the COVID-19 pandemic.
Consequences of Neglected Culture
Disengaged employees are 3.8x more likely than engaged ones to cite organizational culture as a reason for leaving
1 in 3 employees has neutral or negative perceptions of their organization's culture.
Critical Culture Elements
50% of employees feel culture most strongly in their organization's approach to performance
53% of employees experience culture most strongly through recognition and celebrations
54% of employees experience culture most strongly through their company's mission and values.
Flexibility and Culture
70% of remote and hybrid workers believe their organization has a strong culture, compared to 65% of on-site employees.44% of remote and 45% of hybrid employees say their cultures have improved, while only 37% of on-site employees say the same.
Shared Responsibility for Culture
70% of remote and hybrid workers believe their organization has a strong culture, compared to 65% of on-site employees
44% of remote and 45% of hybrid employees say their cultures have improved, while only 37% of on-site employees say the same.
Impact on Engagement and Retention
84% of Engaged employees who perceive their culture as positive are 3.8x more likely to be highly engaged
81% of Employees who believe their culture has improved over the past two years are 2.9x more likely to be highly engaged
60% of disengaged employees would leave their company for a better culture than 23% of engaged employees.
9. Global Career Opportunities
In today's globalized world, HR professionals are essential globally. Taking in HRM opens doors to international career opportunities, allowing you to work with diverse cultures and businesses.
9.1 Sourcing Top Talent
HR professionals tap into diverse strategies, from online job portals to international recruitment agencies, emphasizing diversity and inclusion in compelling job descriptions.
9.2 Cross-Cultural Expertise
Navigating global workforces requires HR to adapt interviewing processes, respect cultural differences, and foster inclusivity.
9.3 Immigration Mastery
HR stays updated on immigration policies, working closely with legal experts to ease international transitions.
9.4 Expatriate Excellence:
Managing global mobility programs enhances retention by supporting employee transitions and ensuring legal compliance.
9.5 Multinational Impact:
HR's role expands as companies go global, contributing to strategic decisions, global HR standards, and local adaptation.
Disadvantages of Studying Human Resource Management
While there are numerous advantages to studying HRM, it's essential to consider potential drawbacks as well:
1. Emotional Toll
HR professionals often deal with sensitive and emotionally charged situations, such as employee conflicts or layoffs. This can take an emotional toll over time.
2. Legal Complexity
HR professionals must navigate complex employment laws and regulations. Staying compliant requires continuous education and can be challenging.
3. High Expectations
As HR professionals play a crucial role in an organization's success, there can be high expectations and pressure to perform consistently.
4. Legal Responsibilities in Human Resource Management
Studying Human Resource Management involves learning about complex employment laws and regulations. This can be disturbing for students, as labor laws can vary significantly from one power to another. Remaining updated with these laws and guaranteeing compliance can take much work, making HRM studies puzzling.
5. The Challenge of Maintaining a Safe Distance in Human Resource Management Studies
HR professionals often deal with sensitive and confidential information, such as employee records and grievances. This makes it challenging for HRM students to maintain a safe distance from their peers, especially when discussing real-world cases and scenarios. Balancing the need for discretion and open discussion can be difficult.
6. Insufficient Information Resources for HRM Students
HRM may need more comprehensive and up-to-date study materials and resources than other academic disciplines. This can limit students' access to relevant information and make it harder for them to excel in their studies.
7. The Lack of Adaptability in HRM Curriculum
The field of HRM is constantly evolving due to changes in workplace dynamics, technology, and societal norms. However, HRM curricula in academic institutions may only sometimes keep pace with these changes. As a result, students might graduate with theoretical knowledge that is only partially applicable in the real world.
8. Unpredictability in HRM Career Paths
While HRM is a growing field, its career paths can be unpredictable. Graduates may work in roles that differ significantly from their initial career expectations. This unpredictability can disadvantage those seeking a clear and linear career progression.
9. The Pitfalls of Improper Development Programs in HRM
Some HRM programs may need to sufficiently prepare students for the practical trials they will face in their careers. The deficiency of hands-on experience can leave graduates ill-equipped to handle real-world HR situations.
10. The Costly Investment in HRM Software for Education
HRM education often requires access to specialized software and tools used in HR practices. These tools can be expensive, and students may need to invest in them to gain practical experience, adding to the financial burden of their education.
11. Examining the Recent Origin of HRM as a Discipline
Compared to other established fields of study, HRM is relatively new. Its recent origin means that it might have a different level of academic maturity, resulting in limited research and resources for students.
12. Inconsistent Actualization of HRM Concepts
Applying HRM concepts in the real world can vary widely across organizations. This inconsistency can leave students needing clarification about how to apply their knowledge effectively.
13. Time-Consuming Aspects of HRM
Studying HRM can be time-consuming, given the need to keep up with legal changes, learn about organizational behavior, and understand the intricacies of workforce management. This time commitment can be challenging, especially for students juggling work, family, and other responsibilities.
14. The Workload is Huge
Studying Human Resource Management comes with a substantial workload. This field encompasses various responsibilities, including recruitment, employee training and development, payroll management, benefits administration, and more. Consequently, HRM students may simultaneously juggle multiple assignments, projects, and coursework. The workload can be demanding, requiring effective time management and organizational skills to stay on top of responsibilities.
15. Acting as a Mediator
HR professionals often serve as mediators in workplace conflicts and disputes. They must facilitate employee conversations, address grievances, and work towards mutually satisfactory resolutions.
While this role is essential for maintaining a harmonious work environment, it can be emotionally taxing. HRM students must develop strong communication and conflict resolution skills to serve as mediators and manage the associated stress effectively.
Workplace Politics
Navigating workplace politics can be a significant challenge for HR professionals. HRM students must learn to navigate the intricate web of office politics while maintaining impartiality and fairness.
They may be caught in power struggles or situations where personal interests clash with organizational objectives. Developing the diplomatic skills to handle these situations gracefully is crucial to HRM.
FAQs:
1. Is human resources a good career?
Yes, HR is a promising career with a growing demand for HR professionals. It offers competitive salaries, job security, and personal and professional growth opportunities.
2. What are the disadvantages of studying human resource management?
Some potential drawbacks include dealing with emotionally charged situations, navigating complex employment laws, high expectations, and the need for continuous adaptation to changing workplace dynamics.
3. What is the demand for HRM in 2023?
The demand for HR professionals is expected to grow in 2023, with numerous job opportunities available across various industries due to the increasing focus on human capital management.
4. How does studying HRM impact workplace culture?
Studying HRM equips you with the skills to shape workplace culture positively by fostering inclusivity, engagement, and employee morale, ultimately contributing to a more satisfying work environment.
Conclusion
In conclusion, studying human resource management offers many benefits, from job security and competitive salaries to personal growth and career versatility. It's all up to you to create a proper roadmap and follow it religiously to compete in the market and create an impact on a firm or organization.
You Might Also Like
I am a Natural sciences enthusiast with a profound passion for Biology, Chemistry, Statistics, and Physics. Completed more than 1055+ online classes and exams for the students. So they score high and stress less!
20

%
Discount
On Your First Order